Doc Sign - Secure Document Signing Solutions by Acom Technologies
Oct 29, 2018
Web Design Process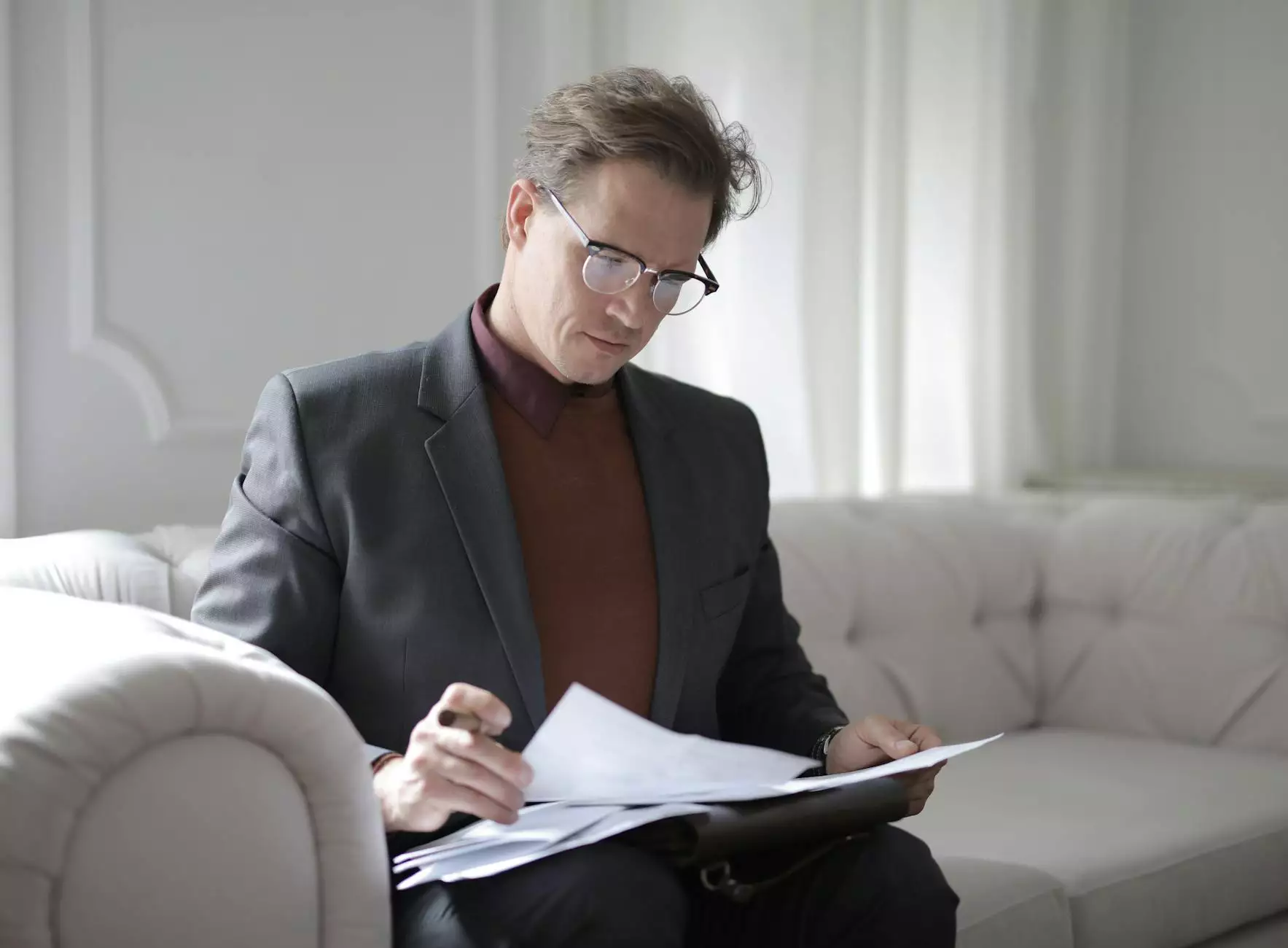 Introduction
Welcome to Doc Sign, the leading document signing solution provided by Acom Technologies! As a reputable company in the website development industry, we understand the importance of secure and efficient document signing processes. With Doc Sign, you can sign your documents quickly, securely, and conveniently, saving you valuable time and ensuring the integrity of your digital transactions.
Why Choose Doc Sign?
At Acom Technologies, we have developed Doc Sign to fulfill the document signing needs of businesses and individuals alike. Our advanced features and user-friendly interface make Doc Sign the preferred choice for efficient and secure document signing. Here are some reasons why you should choose Doc Sign:
1. Secure and encrypted
Security is our top priority at Acom Technologies. We utilize industry-standard encryption protocols to ensure the protection and confidentiality of your documents. With Doc Sign, you can have peace of mind knowing that your important data is securely stored and transmitted.
2. Streamlined signing process
Doc Sign simplifies the signing process, allowing you to sign your documents with just a few clicks. No more printing, scanning, or mailing! Whether you have a single document or a large batch, our user-friendly interface makes it easy to navigate and sign with efficiency.
3. Versatile document formats
With Doc Sign, you can sign a wide range of document formats, including PDFs, Word documents, Excel spreadsheets, and more. Our platform supports popular file types to ensure compatibility and convenience for our users.
4. Legal compliance
Our document signing solution adheres to legal standards, making your signed documents legally binding. Doc Sign complies with industry regulations and guidelines, ensuring that your digital signatures are recognized and accepted by relevant authorities and organizations.
5. Document tracking and audit trail
Keep track of your signed documents effortlessly with our advanced tracking and audit trail features. Doc Sign allows you to monitor the progress of your documents, view signing history, and generate comprehensive audit reports for compliance purposes.
How Does Doc Sign Work?
Using Doc Sign is simple and hassle-free. Here's a step-by-step guide on how our document signing solution works:
Step 1: Upload your document
Start by uploading your document to the Doc Sign platform. You can either drag and drop the file or choose from your computer or cloud storage.
Step 2: Prepare for signing
Once your document is uploaded, you can select the areas that require signatures or other necessary fields. Customize the signing order if needed, and add any additional instructions for the signing process.
Step 3: Invite signers
Invite the recipients who need to sign the document by providing their email addresses. You can also set the signing order and assign specific roles or permissions to each signer.
Step 4: Sign and review
Each signer will receive an email notification with a secure link to access the document. They can review the document and electronically sign it using their preferred device - computer, tablet, or smartphone.
Step 5: Finalize and secure
Once all signers have completed the signing process, the document is finalized and securely stored in your Doc Sign account. You can download or share the signed document as needed.
Who Can Benefit from Doc Sign?
Doc Sign is designed to cater to the document signing needs of various industries and professionals. Some of the key beneficiaries of our services include:
1. Businesses
Businesses of all sizes can leverage Doc Sign to streamline their document signing processes. Whether it's contracts, agreements, or invoices, our solution ensures secure and efficient signing, enhancing productivity and saving valuable resources.
2. Legal professionals
Law firms, attorneys, and legal professionals can rely on Doc Sign for their document signing requirements. Our platform complies with legal standards, enabling the easy and secure exchange of legal documents while maintaining the integrity of their client's information.
3. Real estate agents
Real estate transactions often involve numerous documents that require multiple signatures. Doc Sign simplifies the signing process for real estate agents, ensuring a smoother and more efficient closing process.
4. Freelancers and contractors
Freelancers and contractors can enjoy the convenience of signing contracts and agreements digitally with Doc Sign. Our solution eliminates the need for physical paperwork, allowing independent professionals to complete business transactions swiftly.
5. Individuals
Individuals seeking a convenient and secure way to sign personal documents, such as lease agreements, tax forms, or consent forms, can rely on Doc Sign. Sign from the comfort of your own home or office, reducing the hassle of printing and paperwork.
Conclusion
Doc Sign by Acom Technologies is the ultimate document signing solution for businesses and individuals in the website development industry. With our secure and streamlined process, you can sign documents with confidence, saving time and resources. Join thousands of satisfied users and experience the efficiency of Doc Sign today!