10 Reasons Why WordPress Is NOT the Best CMS for SEO
Jun 14, 2023
Blog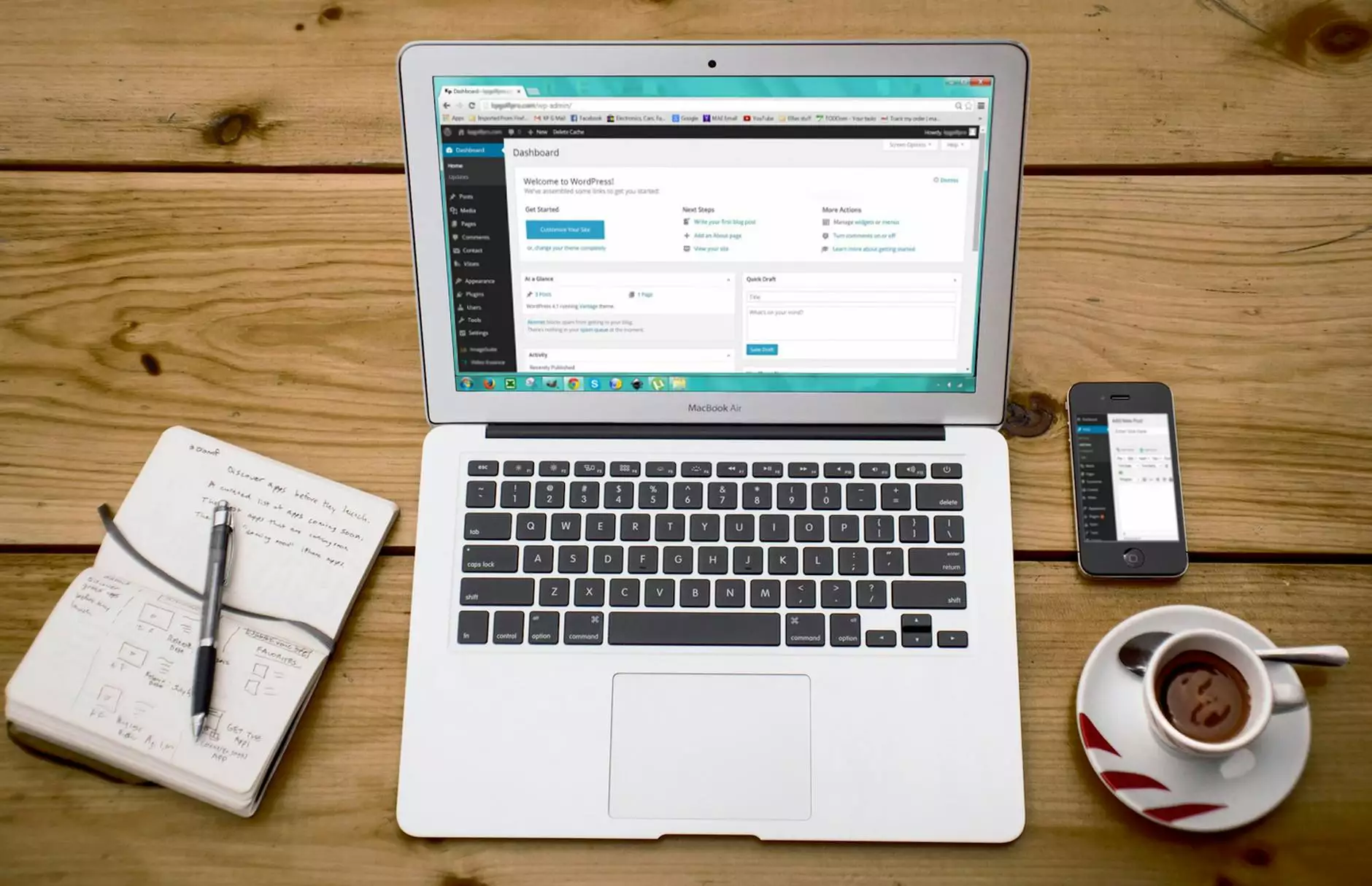 Introduction
Welcome to Acom Technologies, a trusted name in business and consumer services, specializing in website development. In this article, we will explore 10 reasons why WordPress may not be the ideal choice when it comes to search engine optimization (SEO).
1. Limited Control Over Server Configuration
One of the drawbacks of WordPress for SEO is the limited control over server configuration. Unlike other CMS platforms, WordPress is generally hosted on shared servers, which may not provide the level of control needed to optimize server settings for better page load speed and SEO performance.
2. Bloated Code and Performance Impact
WordPress, with its vast ecosystem of themes and plugins, often suffers from bloated code, which can negatively impact website performance and load times. Slow-loading websites tend to rank lower in search engine results, affecting SEO efforts.
3. Vulnerability to Security Threats
WordPress's popularity makes it an attractive target for hackers and malicious actors. Even with regular security updates, the risk of security breaches remains higher compared to other CMS platforms. These security vulnerabilities can impact SEO efforts by leading to compromised website integrity and reputation.
4. SEO Plugin Dependency
While WordPress offers various SEO plugins to enhance optimization, they often act as band-aid solutions rather than addressing the core SEO aspects. Relying solely on plugins can limit the effectiveness of your SEO strategy and may not provide the flexibility needed for advanced optimization techniques.
5. Limited Structured Data Capabilities
Structured data helps search engines understand and display information from web pages effectively. WordPress has some support for structured data through plugins but lacks the flexibility and control offered by other CMS platforms. This limitation can hinder efforts to maximize SEO potential.
6. Duplicate Content Challenges
WordPress generates multiple URLs for the same content, leading to potential duplicate content issues. Duplicate content can dilute search engine rankings and confuse search engines when deciding which version to display. Addressing duplicate content problems requires extra effort and technical know-how.
7. Limited URL Structure Control
WordPress traditionally uses a default URL structure that may not be optimized for SEO. While customizing Permalink settings is possible, the options are somewhat limited compared to other CMS platforms. A well-optimized URL structure can play a crucial role in SEO success.
8. Difficulty in Managing Large Websites
For large websites with thousands of pages, managing content, optimizing metadata, and implementing SEO best practices can be challenging in WordPress. The lack of built-in tools for efficient management may require additional plugins or custom development, potentially impacting site performance.
9. Limited Global Multilingual Support
WordPress offers solutions for multilingual websites, but they often require additional plugins. These plugins may introduce compatibility issues, impact performance, and increase maintenance complexity. SEO optimization for multilingual websites becomes more cumbersome due to these limitations.
10. Limited Support for E-commerce SEO
E-commerce websites have specific SEO requirements that distinguish them from regular websites. While WordPress supports e-commerce through plugins, it may not provide the same level of flexibility and features offered by dedicated e-commerce platforms. This limitation can hinder SEO efforts for online businesses.
Conclusion
Although WordPress is a popular CMS choice for many websites, it is important to realize its limitations when it comes to SEO. Acom Technologies urges businesses to consider their specific SEO requirements and evaluate alternative CMS options that offer better control, performance, security, and SEO capabilities.