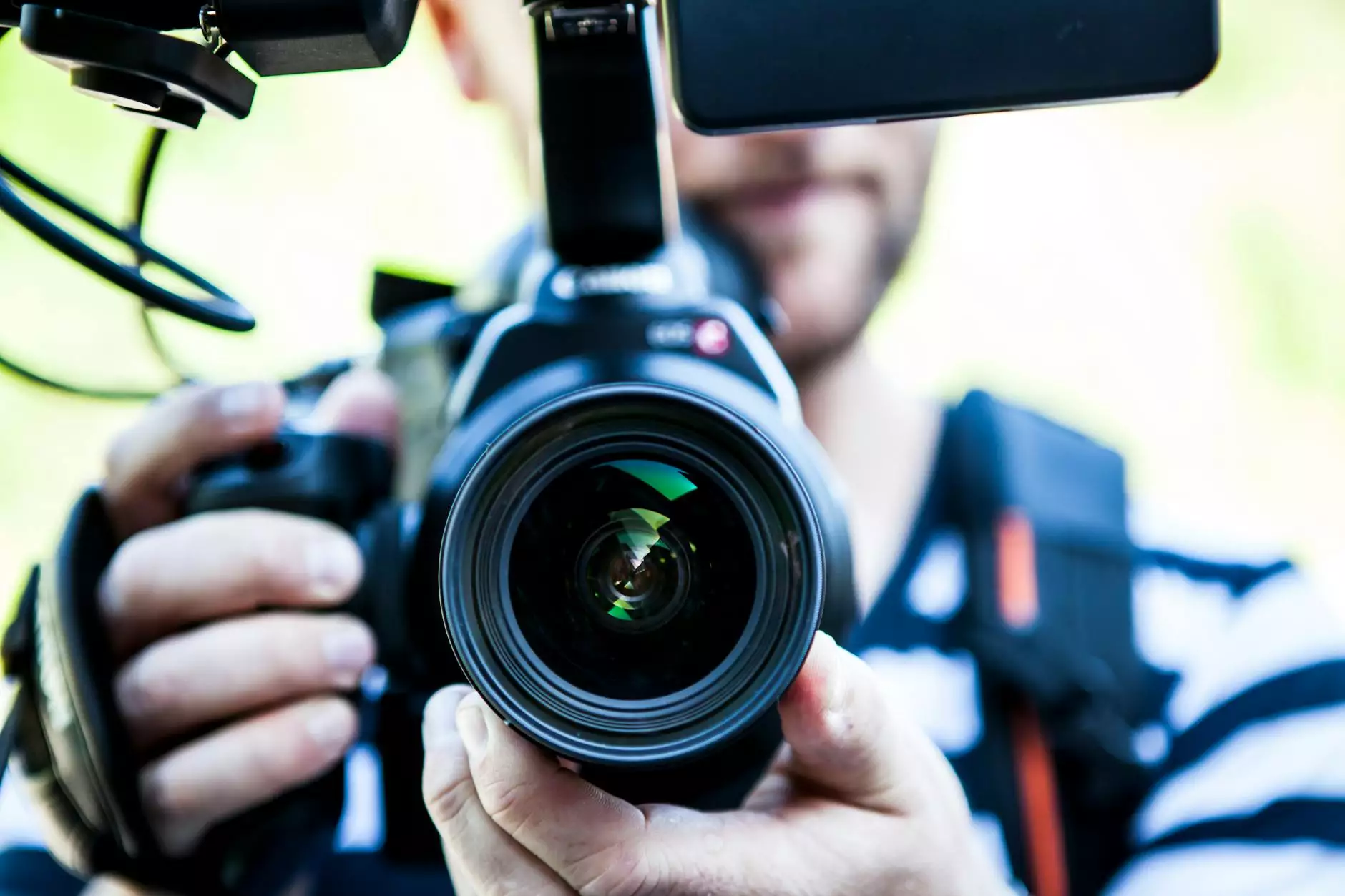 Acom Technologies is a leading provider of professional TV commercial services in the field of Business and Consumer Services, particularly website development. Our team of highly skilled professionals has extensive experience in creating impactful and captivating TV commercials that help businesses effectively reach their target audience.
Expertise in TV Commercial Production
With Acom Technologies, you can expect top-notch TV commercial production services tailored to your specific needs. Our team understands the importance of crafting a visually stunning and engaging commercial that effectively communicates your brand's message. We meticulously plan every aspect, from scriptwriting to shooting, to deliver commercials that generate maximum impact and help grow your business.
Customized Solutions for Your Business
At Acom Technologies, we believe in providing personalized solutions that align with your unique business goals. Our team takes the time to understand your brand, target audience, and objectives to create TV commercials that perfectly capture your essence. Whether you want to create brand awareness, drive sales, or promote a specific product/service, we have the expertise to deliver compelling results.
High-Quality Production Equipment
As a leader in the website development industry, Acom Technologies invests in state-of-the-art production equipment to ensure superior quality. We utilize advanced cameras, lighting setups, sound recording tools, and editing software to bring your TV commercial vision to life. With our cutting-edge technology and skilled technicians, we guarantee professional-grade visuals and audio for your commercials.
Professional Team of Creatives
Behind every successful TV commercial lies a team of creative professionals who understand the art of storytelling. At Acom Technologies, our team consists of talented writers, directors, cinematographers, and editors who work collaboratively to produce visually appealing and emotionally impactful commercials. We are passionate about bringing your ideas to reality and create commercials that resonate with your target audience.
Cost-Effective Solutions
Acom Technologies believes that high-quality TV commercials should be accessible to businesses of all sizes. Our competitive pricing structure ensures that you get excellent value for your investment. We offer flexible packages that cater to different budgets, allowing you to achieve your advertising goals without compromising on quality. Our commitment to affordability sets us apart from other TV commercial service providers.
Wide Range of Creative Capabilities
Our expertise extends beyond TV commercials. As a business and consumer services specialist in website development, Acom Technologies can seamlessly integrate your TV commercial within your website, ensuring consistent branding and a cohesive user experience. We take pride in our multi-dimensional approach that enhances your online presence and drives customer engagement.
Client Success Stories
Over the years, Acom Technologies has helped numerous businesses achieve remarkable success through our TV commercial services. By leveraging our understanding of website development and incorporating engaging visuals, compelling scripts, and strategic media buying, we have enabled businesses to increase brand visibility, boost conversions, and meet their marketing objectives. Read our client success stories to get a glimpse of how our TV commercials have made a difference.
Let Acom Technologies Elevate Your Brand with Powerful TV Commercials
If you are searching for a trusted partner to create impactful TV commercials that elevate your brand's visibility and contribute to your business growth, look no further than Acom Technologies. Our expertise in website development and understanding of both business and consumer services allow us to craft commercials that resonate with your target audience. Contact us today to discuss your TV commercial needs and take your brand to new heights.
Keywords: Acom Technologies, TV Commercials, Business and Consumer Services, Website development, professional TV commercial services, impactful commercials, visually stunning, engaging commercial, brand awareness, drive sales, cutting-edge technology, creative professionals, storytelling, cost-effective solutions, multi-dimensional approach, client success stories, powerful TV commercials