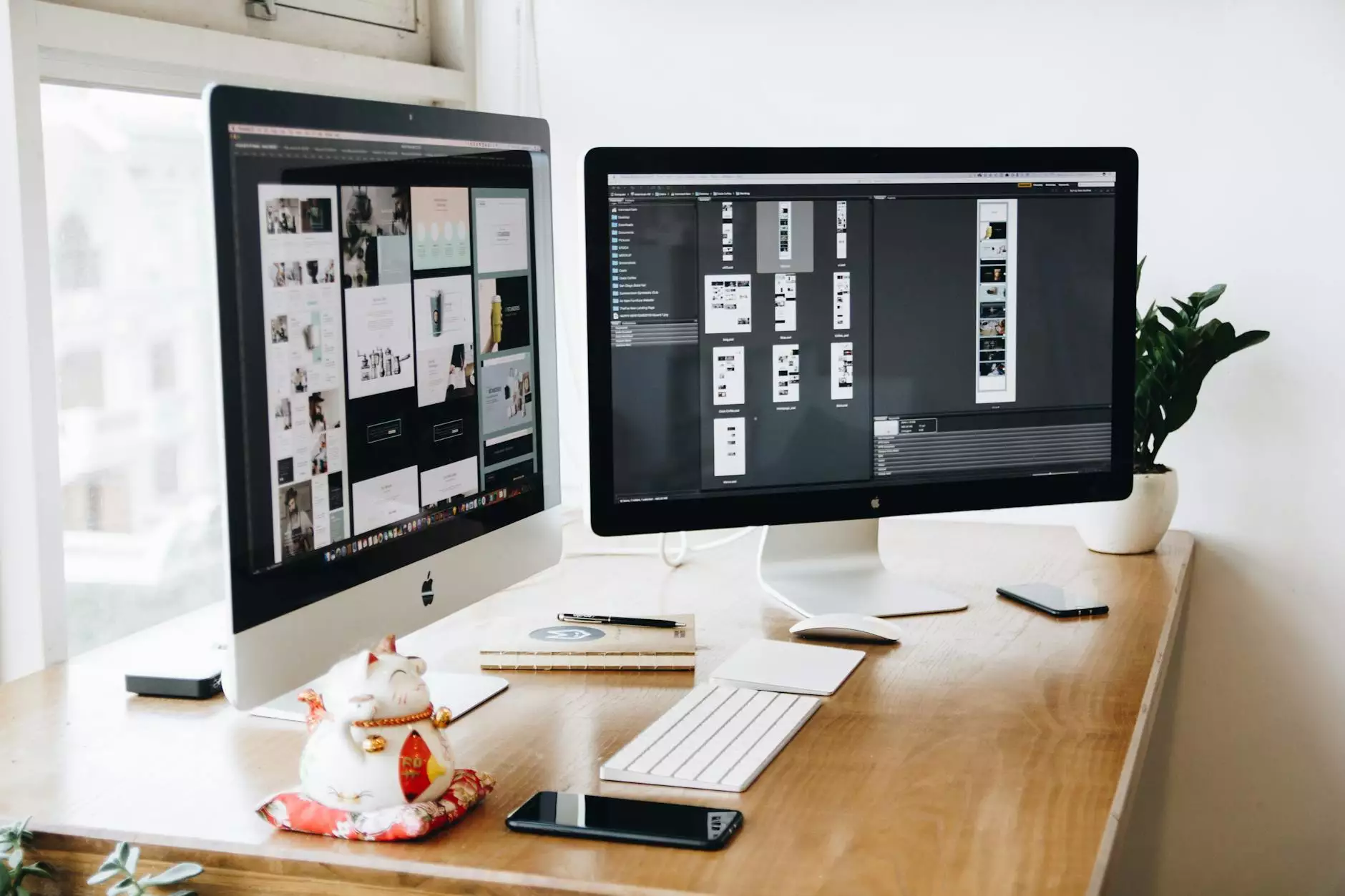 Introduction
Welcome to Acom technologies, the leading provider of website development solutions in Tampa. We pride ourselves on delivering high-end website designs that captivate your target audience and drive business growth. In this case study, we will explore how our expertise took Jacks Boat Rental's online presence to new heights.
About Jacks Boat Rental
Jacks Boat Rental is a renowned boat rental service located in the vibrant city of Tampa, Florida. With a wide range of boats available for rent, they offer unforgettable experiences for individuals and families alike. However, they recognized the need for a modern and user-friendly website to reach a wider audience and increase bookings.
The Challenge
When Jacks Boat Rental approached us, they had an outdated website that did not effectively showcase their offerings. They needed a website that would not only attract potential customers but also provide a seamless browsing experience. Our challenge was clear—to create a visually appealing and functional website that would elevate their online presence and position them as an industry leader.
Our Approach
Understanding the unique requirements of Jacks Boat Rental, we embarked on a comprehensive website design process. Our team of expert designers and developers worked closely with the client to ensure every aspect of the website aligned with their goals and brand identity.
Research and Planning
We began by conducting extensive market research to gain insights into the boat rental industry in Tampa. This enabled us to identify key trends, analyze competitor websites, and uncover opportunities for differentiation. Armed with this knowledge, we devised a strategic plan tailored to Jacks Boat Rental's specific needs.
Design and User Experience
Our talented designers crafted a visually stunning and intuitive website layout that allowed users to easily navigate and find the information they were looking for. We ensured that the website design reflected the adventurous spirit of Jacks Boat Rental while maintaining a professional and modern aesthetic.
Development and Functionality
Using the latest web development technologies, our team translated the design into a fully functional website. We optimized the site for speed and responsiveness, ensuring a seamless experience across all devices. Additionally, we integrated a user-friendly booking system that streamlined the reservation process for customers.
Content Strategy and SEO
We understand the importance of high-quality content in driving organic traffic to a website. Our SEO experts conducted thorough keyword research to identify relevant terms and phrases for optimization. The content was meticulously crafted to provide valuable information to potential customers while incorporating targeted keywords.
Testing and Launch
Prior to the official launch, we rigorously tested the website to ensure compatibility, functionality, and overall user experience across various browsers and devices. Once all systems were a go, we proudly unveiled the new and improved Jacks Boat Rental website to the world.
The Results
Since the launch of the new website, Jacks Boat Rental has experienced remarkable improvements in their online presence and business performance. Key highlights include:
A significant increase in organic website traffic
Improved search engine rankings on relevant keywords
Enhanced user engagement and longer average session durations
Higher conversion rates and increased online bookings
Partner with Acom technologies for Exceptional Website Development
If you're seeking unparalleled website design services in Tampa, look no further than Acom technologies. We have a proven track record of delivering exceptional results for businesses in the Business and Consumer Services industry. From stunning visuals to seamless functionality, we go above and beyond to exceed client expectations.
Contact us today to discuss your website development needs and take your online presence to the next level with Acom technologies.