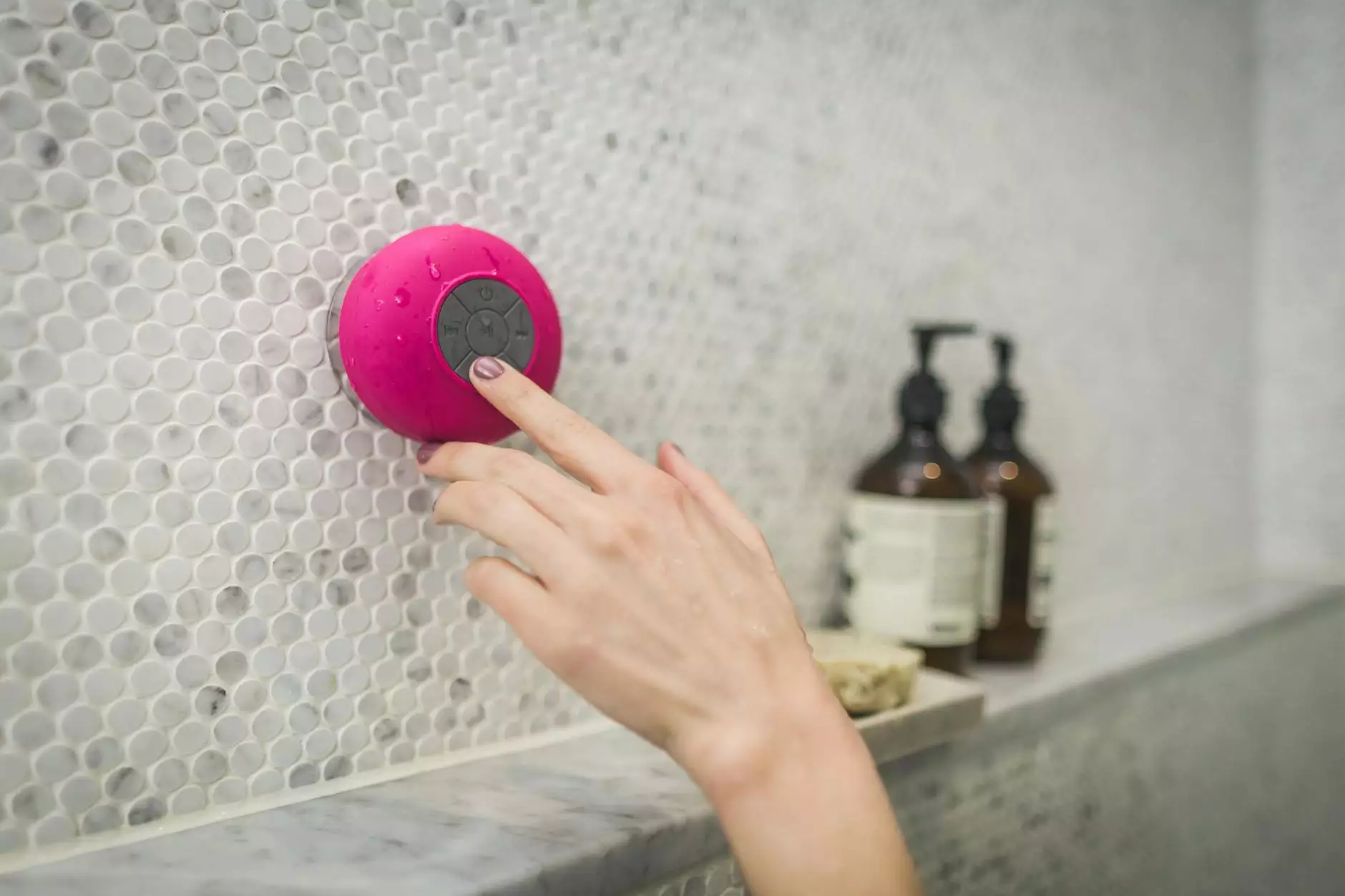 Unmatched Sound Quality for Memorable Experiences
At Acom technologies, we are proud to present our flagship product - the 10W Waterproof 360 Degree Bluetooth® Speaker. Designed to elevate your sound experience, this cutting-edge speaker offers an immersive audio journey like no other.
With its powerful 10W dual speakers, our Bluetooth® speaker delivers crystal-clear sound across all frequencies. Whether you're jamming to your favorite tunes or making hands-free calls, expect nothing less than exceptional audio quality.
360-Degree Sound Projection for Total Audio Immersion
Immerse yourself in a 360-degree audio experience that fills every corner of the room. Our innovative sound projection technology ensures that music, podcasts, and movies are evenly distributed for an immersive listening experience.
Whether you're hosting a backyard party or cozying up indoors, the 10W Waterproof 360 Degree Bluetooth® Speaker will create a perfect audio ambiance that enhances every moment.
Waterproof and Durable Design for Outdoor Adventures
Crafted with outdoor enthusiasts in mind, our Bluetooth® speaker is engineered to withstand the elements. Its IPX7 waterproof rating ensures that even rain or accidental splashes won't dampen your audio experience.
Made with premium materials, this speaker is built to last. The rugged exterior protects it from drops and bumps, making it the perfect companion for all your outdoor explorations.
Seamless Bluetooth® Connectivity for Convenience
Connecting your devices to our 10W Waterproof 360 Degree Bluetooth® Speaker is effortless. With Bluetooth® 5.0 technology, enjoy seamless and stable connections up to 33 feet away. Whether you're streaming music from your smartphone, tablet, or laptop, our speaker offers hassle-free wireless convenience.
Gone are the days of tangled wires and limited mobility. Experience the freedom of wireless audio with our feature-packed Bluetooth® speaker.
Long-Lasting Battery for Non-Stop Entertainment
Never miss a beat with our Bluetooth® speaker's long-lasting battery life. With up to 12 hours of continuous playtime, it will keep the party going all day or night. Host gatherings, embark on outdoor adventures, and enjoy uninterrupted music with the confidence that your speaker won't let you down.
Portable and Compact for On-the-Go Fun
With its compact and lightweight design, our Bluetooth® speaker is built for portable entertainment. Slip it into your backpack, beach bag, or bike basket, and take the party wherever you go. Its sleek form factor ensures that convenience never compromises audio quality.
Conclusion
Experience the next level of audio immersion with the 10W Waterproof 360 Degree Bluetooth® Speaker from Acom technologies. With its unmatched sound quality, 360-degree sound projection, waterproof design, seamless Bluetooth® connectivity, long-lasting battery, and portability, this speaker is the ultimate choice for audiophiles and outdoor enthusiasts.
Get ready to elevate your sound experience to new heights and make every moment unforgettable. Order your 10W Waterproof 360 Degree Bluetooth® Speaker today from Acom technologies and embark on a sonic journey like never before.