Mini Double Ring Tire Pressure Gauge | VRN-260-21110
Jan 10, 2019
Sales Management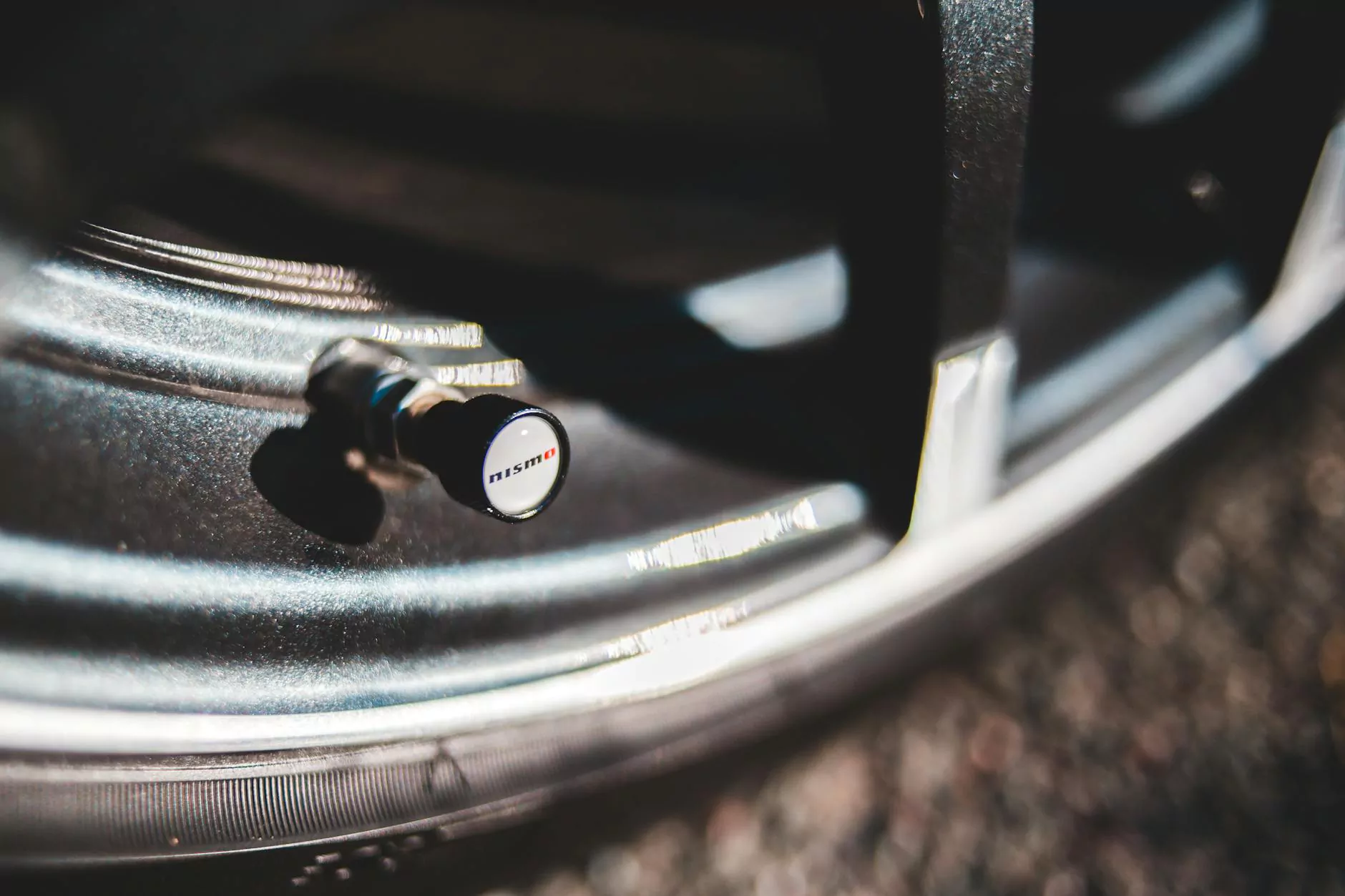 Introduction
Welcome to Acom Technologies, where we specialize in providing high-quality automotive tools and accessories. In this page, we present our Mini Double Ring Tire Pressure Gauge VRN-260-21110, designed to help you maintain optimal tire pressure for a smooth and safe driving experience. Whether you are a professional mechanic or a car enthusiast, our tire pressure gauge will be a valuable addition to your collection.
About the Mini Double Ring Tire Pressure Gauge
Our Mini Double Ring Tire Pressure Gauge VRN-260-21110 is a compact and precision-engineered tool that allows you to accurately measure the air pressure in your vehicle's tires. It features a two-ring design for enhanced stability and ease of use. The gauge is made from durable materials, ensuring long-lasting performance even in demanding conditions.
With its easy-to-read dial and clear markings, our tire pressure gauge provides accurate readings in both PSI and BAR units, allowing you to choose the unit that suits your preference. The gauge also features a pressure release valve, allowing you to deflate the tire if necessary.
Why Tire Pressure Matters
Maintaining the correct tire pressure is crucial for several reasons. Firstly, it ensures optimal fuel efficiency, saving you money at the pump. Underinflated tires can increase fuel consumption and cause unnecessary wear on the tire tread.
Secondly, correctly inflated tires improve vehicle handling and safety. Proper tire pressure enhances traction, reducing the risk of skidding and improving braking performance. It also helps to evenly distribute the vehicle's weight, preventing irregular tire wear.
Lastly, maintaining the recommended tire pressure extends the lifespan of your tires. Overinflated or underinflated tires can wear out prematurely or unevenly, leading to a shorter lifespan and the need for more frequent replacements.
Tips for Using the Mini Double Ring Tire Pressure Gauge
Ensure your tires are cold before checking the pressure.
Remove the valve cap and press the gauge firmly onto the valve stem.
Hold the gauge in place until the reading stabilizes.
Take note of the reading and compare it to the recommended pressure for your vehicle, which can usually be found in the owner's manual or on a sticker inside the driver's door jamb.
If the reading is below the recommended pressure, add air until the desired pressure is reached. If the reading is too high, use the pressure release valve to deflate the tire slightly.
Why Choose Acom Technologies
At Acom Technologies, we are committed to providing our customers with high-quality products that meet their needs and expectations. Our Mini Double Ring Tire Pressure Gauge VRN-260-21110 is no exception. Here are some reasons why you should choose us:
Quality Assurance: We prioritize the quality and durability of our products, ensuring that they perform reliably and withstand the test of time.
Precision and Accuracy: Our tire pressure gauge is designed to provide accurate readings, giving you peace of mind when it comes to maintaining your vehicle's tire pressure.
Customer Satisfaction: We strive to exceed our customers' expectations by offering exceptional customer service and prompt assistance in case of any inquiries or concerns.
Competitive Pricing: Despite our commitment to quality, we offer our products at competitive prices, making them accessible to a wide range of customers.
Conclusion
In conclusion, the Mini Double Ring Tire Pressure Gauge VRN-260-21110 from Acom Technologies is a reliable and accurate tool for monitoring and maintaining optimal tire pressure. With its precision engineering and durable construction, this gauge is a valuable asset for any automotive enthusiast or professional mechanic. Trust Acom Technologies to provide you with high-quality automotive tools and accessories that enhance your driving experience and ensure your safety on the road.
Order Yours Today
To order your Mini Double Ring Tire Pressure Gauge VRN-260-21110 or explore our wide range of automotive tools and accessories, visit our website acomtechnologies.com. Don't compromise on quality, choose Acom Technologies for all your automotive needs!