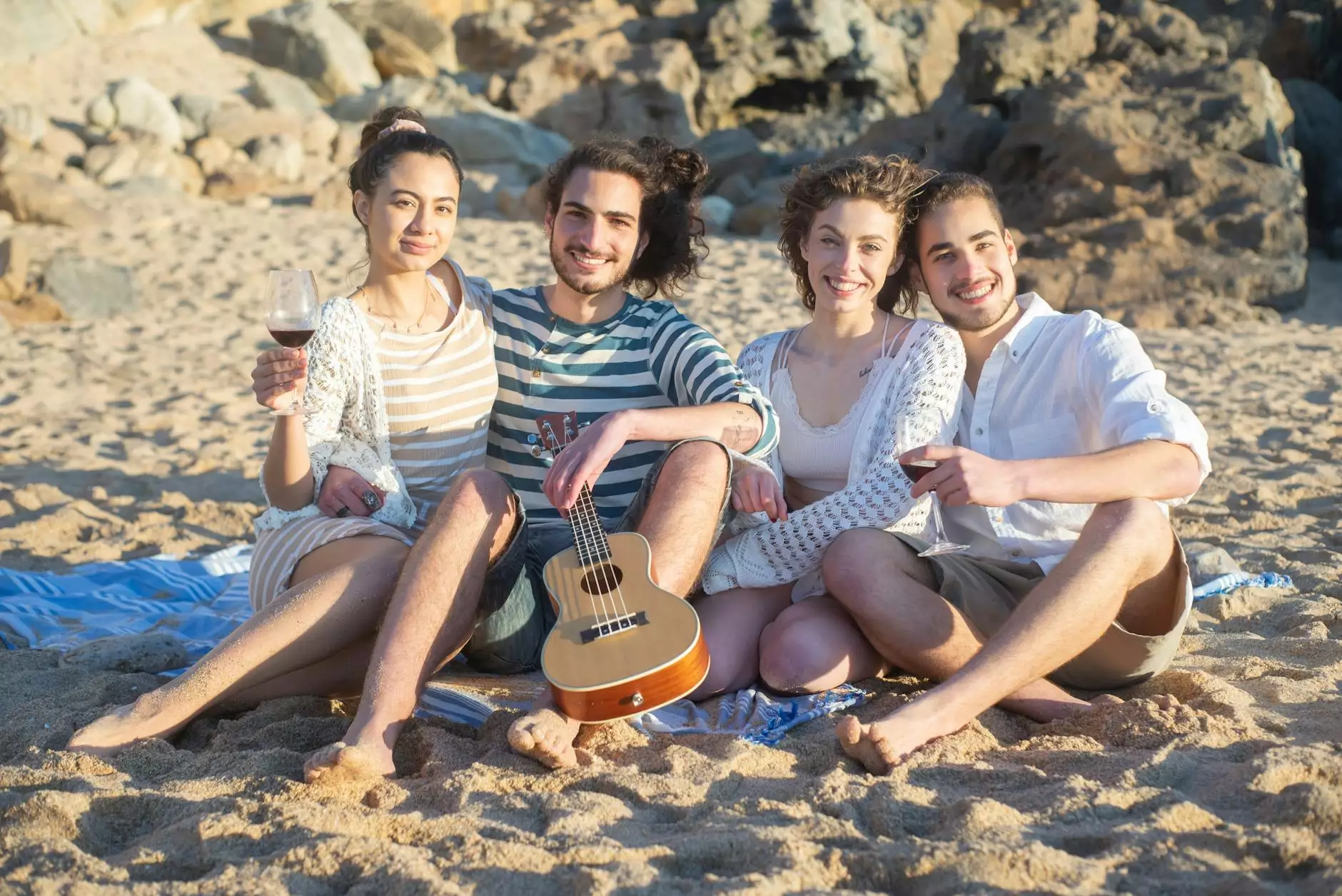 Experience Unparalleled Comfort and Style
At Acom Technologies, we take pride in offering you the finest products to enhance your outdoor experience. Our Oversized Striped Picnic and Beach Blanket is the epitome of comfort and style, designed to make your picnics and beach outings truly unforgettable.
Superior Quality and Durability
Made from premium quality materials, our oversized striped blanket is built to last. With its sturdy construction, it can withstand the rigors of any outdoor adventure. Whether you're lounging on the beach, having a picnic at the park, or enjoying a concert in the open, our blanket ensures long-lasting durability.
Generous Size for Ultimate Comfort
Measuring XXL, our oversized picnic and beach blanket offers ample space for you and your loved ones to relax and enjoy. Say goodbye to cramped spaces and uncomfortable seating arrangements. Spread out and bask in the sun or have a cozy picnic with plenty of room to spare.
Stylish Design with Eye-catching Stripes
Our blanket features a stunning striped design that not only adds a touch of elegance to your outdoor setting but also makes it easy to spot wherever you go. The vibrant colors and bold stripes make our blanket a fashionable accessory that stands out from the crowd.
Waterproof and Sandproof for Easy Maintenance
With a waterproof and sandproof backing, our picnic and beach blanket is designed to keep you comfortable and hassle-free. No need to worry about dampness or sand sticking to the fabric. Simply shake off any residue, fold it up, and you're ready to go. It's that easy!
Convenient and Portable
Our oversized blanket is designed with portability in mind. It comes with a compact carrying bag, making it easy to transport and store. Whether you're heading to the beach, park, or any outdoor event, our blanket is lightweight and portable, ensuring you can take it wherever you go.
Versatile Usage Options
Not only is our blanket perfect for picnics and beach outings, but it also serves various other purposes. Use it as a camping mat, a comfortable seating area during outdoor concerts, or even as a cozy blanket for stargazing on summer nights. The possibilities are endless.
Customer Satisfaction Guaranteed
At Acom Technologies, we prioritize customer satisfaction above all else. We are confident that our oversized striped picnic and beach blanket will exceed your expectations. If for any reason you are not completely satisfied with your purchase, our dedicated customer support team is always ready to assist you.
Make Every Outdoor Adventure Memorable
Enhance your outdoor experience with our Oversized Striped Picnic and Beach Blanket. Discover the perfect combination of comfort, style, and durability. Shop now at Acom Technologies and be prepared to create unforgettable memories.
Keywords: oversized striped picnic and beach blanket, Acom Technologies