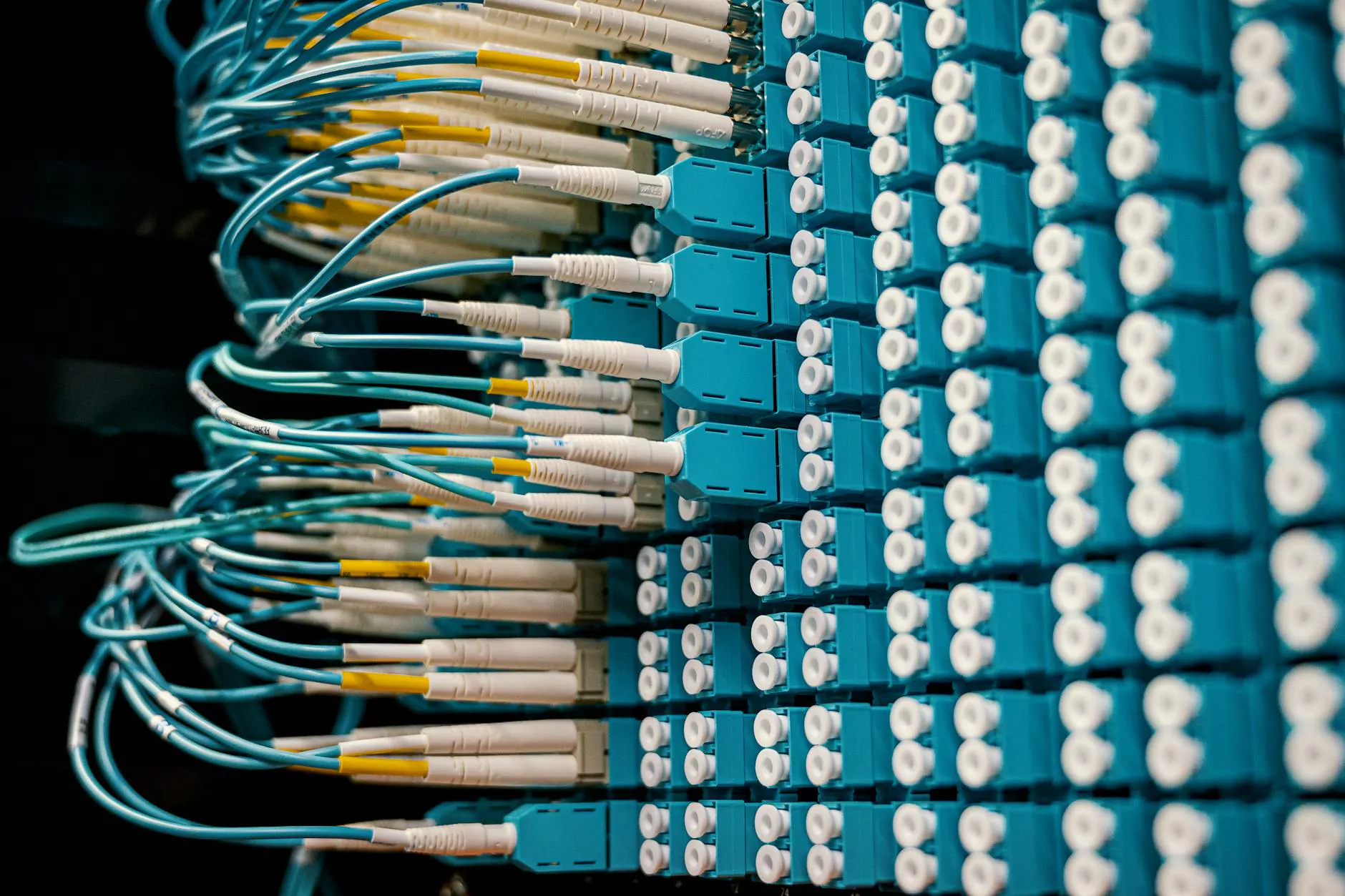 Introduction
Welcome to Acom Technologies, your go-to destination for premium cable organizers. We specialize in providing top-notch cable management solutions to help individuals and businesses declutter their spaces and ensure efficient organization of their cables.
The Importance of Cable Organizers
In today's digital age, we rely heavily on various electronic devices for both personal and professional use. With the increasing number of devices and cables, keeping them organized has become more important than ever.
Unorganized cables not only create a messy and chaotic space, but they can also pose potential safety risks, including tripping hazards and damage to cables due to tangling and bending. Proper cable organization not only improves the aesthetics of your space but also enhances overall functionality and reduces the chances of accidents or equipment malfunctions.
Our Wide Range of Cable Organizers
At Acom Technologies, we take pride in offering a diverse selection of cable organizers to suit various needs and preferences. We understand that each individual or business has unique requirements, and our aim is to provide solutions that meet those specific demands.
Cable Clips and Cord Organizers
To keep your cables neatly in place, we offer cable clips and cord organizers designed to hold and secure cables on your desk or walls. Our clips are made of high-quality materials to ensure durability and long-lasting performance.
Cable Management Boxes
If you are looking for a solution to hide and organize multiple cables, our cable management boxes are the perfect choice. These boxes provide a clean and clutter-free appearance, preventing cables from tangling and creating an aesthetically pleasing environment.
Cable Sleeves and Wire Wraps
For a sleek and organized look, our cable sleeves and wire wraps are ideal. These products provide a protective cover for your cables, preventing them from becoming entangled while adding a professional touch to your space.
Cable Ties and Velcro Straps
When it comes to cable management, keeping cables neatly bundled is essential. Our cable ties and Velcro straps help you achieve this effortlessly. These versatile solutions allow for easy installation and adjustment, making cable management a breeze.
Cable Raceways and Ducts
For more extensive cable management needs, our cable raceways and ducts offer a comprehensive solution. These products are designed to route and conceal cables along walls or under desks, ensuring a clean and organized appearance.
Ensuring Customer Satisfaction
At Acom Technologies, we prioritize customer satisfaction above all else. We understand that finding the right cable organizers can be overwhelming, which is why our friendly and knowledgeable team is always ready to assist you. We provide detailed product information, answer any queries you may have, and help you choose the most suitable cable management solutions for your specific requirements.
Conclusion
When it comes to cable organization, Acom Technologies is your trusted partner. With our wide range of high-quality cable organizers at competitive prices, you can transform your space into a clutter-free and efficient environment. Take the first step towards a tidier workspace and browse our selection of cable management solutions today!