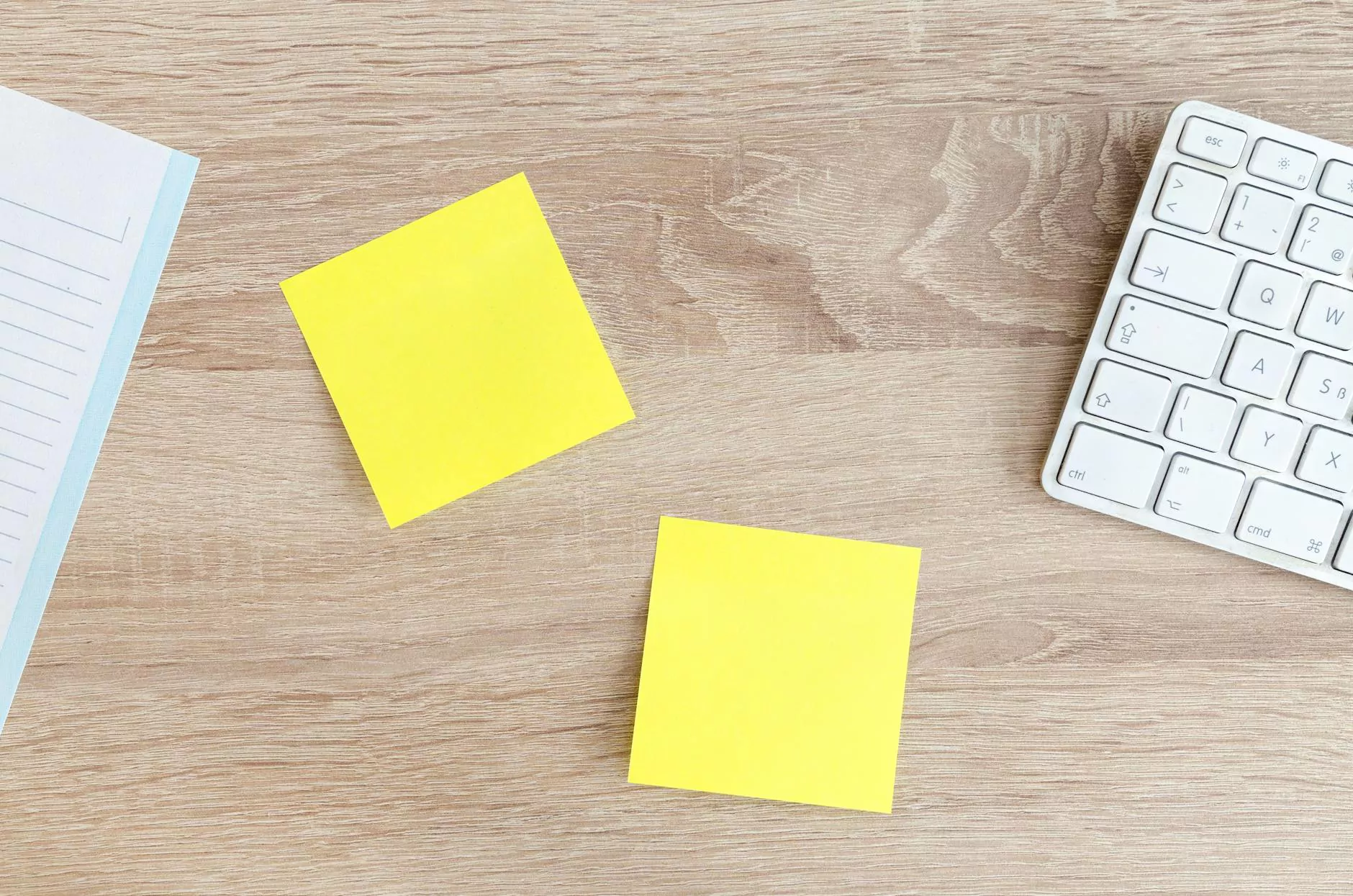 Stay Organized with our High-Quality Sticky Notes
Welcome to Acom Technologies, your premier destination for all your business and consumer service needs. In our Sticky Notes category, we offer a wide range of high-quality sticky notes to help you stay organized and efficiently manage your daily tasks.
Why Choose Acom Technologies?
At Acom Technologies, we understand the importance of organization and productivity in both your personal and professional life. Our sticky notes are carefully designed to meet the diverse needs of our customers. With our extensive selection of colors, shapes, and sizes, you can personalize your sticky notes to fit your unique requirements.
High-Quality Materials for Enhanced Durability
We believe in providing our customers with products that are built to last. Our sticky notes are made from high-quality materials that ensure durability, so you can easily stick them to different surfaces without worrying about them losing their adhesive properties. Whether you prefer traditional yellow sticky notes or vibrant colored ones, we have you covered.
Effortless Organization with Various Sizes and Shapes
At Acom Technologies, we understand that different tasks require different sizes and shapes of sticky notes. That's why we offer a variety of options to choose from. Whether you need larger sticky notes for detailed project planning or smaller ones for quick reminders, our selection has everything you need to stay organized.
Enhance Productivity with Colorful Options
Research shows that visual cues, such as colors, can have a significant impact on productivity and memory retention. Our diverse range of colors allows you to color-code your tasks, prioritize them effectively, and effortlessly identify important information at a glance. Whether you prefer pastel shades for a calming effect or bright colors for a lively environment, we have the perfect sticky notes for you.
Stick and Re-Position with Ease
Our sticky notes are designed to be repositionable, allowing you to easily move them without leaving residue or damaging surfaces. This feature allows for greater flexibility and ensures that you can adapt to changing circumstances as needed. With our sticky notes, you can confidently tackle your projects without worrying about making permanent marks or leaving behind sticky residue.
Endless Possibilities for Personal and Professional Use
Whether you're a student, a professional, or a busy parent, our sticky notes can be a valuable tool in helping you organize your life. From jotting down important deadlines and reminders to creating to-do lists and brainstorming ideas, the possibilities are endless. With our sticky notes, you can bring order to chaos and take control of your tasks, both big and small.
Shop Now for the Best Sticky Notes at Acom Technologies
If you're looking for high-quality sticky notes that can keep you organized and boost your productivity, look no further than Acom Technologies. Our commitment to providing exceptional products and outstanding customer service sets us apart from the competition. Explore our Sticky Notes category now and find the perfect sticky notes to simplify your life.